About
About
Have you ever felt a certain physical pain, muscle tightness or ache in your body that you wanted to get rid of but you just didn't know what to do about it?
You google your problem and come up with a variety of different suggestions and in the end, you are at a loss as what to do.
This site specifically focuses on combatting the effects of the hardships of living in modern-day times which is plagued by a few noticeable traits.
Too much sitting – We sit at our desks all day at a computer, in our cars, on public transport and on our couches binge watching Netflix. This is a recipe for creating aches and pains in our bodies.
Too much technology – Technology is good, but if you use it too long your health can suffer particularly your posture which can bring upon aches and muscle tightness. Common posture problems seen these days are forward head posture and 'text neck'
Physical Inactivity – With too much sitting, we move less. Again this creates tightness in our muscles and affects our posture. But more so, it makes us more depressed and unhappy. The body was made to move and if we don't do that, it begins to suffer.
Stress – There is so much information today, things to do, things to watch, things to read, problems to deal with that can pile up and stress us out. This stress and pressure takes a toll on the body. We begin to feel lousy, tired and unhappy.
Aches, pains and posture problems used to be associated only with the elderly, but it is quickly becoming a problem in younger age groups.
The good thing is that if your issues are caused by too much sitting, too much technology and inactivity, these problems can usually be reversed.
DrBodyGadget's mission is simple:
"To you find the best products to help you feel at your best and create a healthier body."
I've been working on my own health and fitness for 5+ years. Before that, however, things were very different.
Like most people, I worked a 9-5 job sitting at a desk all day long for years. My shoulders ached, my shoulders and upper back were becoming more rounded and my head started to move forward.
It was only up to a few years ago that I started taking small steps to take better care of myself.
I was spending more and more time at the computer not just during the day, but also in the evenings.
I started taking short walks which led to longer walks. I felt better, so I started learning how I can develop better posture, flexibility and strength and reverse the effects of all those years of inactivity.
I knew taking better care of my body was the answer, but I always put it off saying someday I'll become more active and start exercising properly.
Since then, I've managed to fix almost all my issues through stretching, exercising, massaging and trying out a lot of 'body gadgets.'
How Content on DrBodyGadget is Created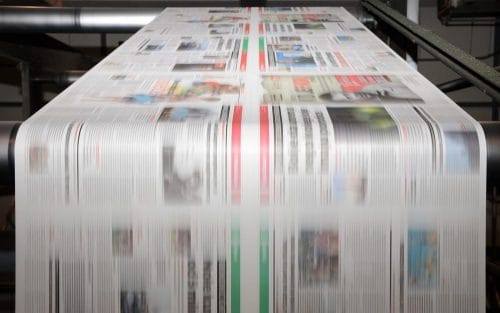 There is a lot of content on this site that has been written by me personally. Content written by myself is easy to spot as I share my own experiences, personal stories and opinions in them.
Writing content for this site is very time consuming so I have begun to use freelance writers to help publish articles more frequently.
But rest assured, all these articles have been planned, checked and edited by myself before being put live on this site.
So you can be safe knowing that you are not simply reading the opinions of someone else. This is the same for all reviews on this site.
I do own many of the products that are reviewed on this site, but it is not always possible or feasible to do so.
In this case, we read and summarise customer feedback for the products and present them so you can digest the pros and cons of a product quickly in order to make a purchase decision.
When buying products to try out for myself I do spend a lot of time researching the options and therefore build up knowledge along the way and what to look out for, and more often than not I do own the final recommended product on most of our pages.
DrBodyGadget is Reader Supported
As you browse content on this site you will notice that there are a number of advertisements on this site.
Placing ads on this site helps pay for the administration costs of running this site.
The ad income helps me to post more regularly, maintain the payments to keep this site up, pay for content and other miscellaneous costs.
You also help raise more funds when you purchase through the links that lead to Amazon.com or other affiliate programs.
Every time you make a purchase this site earns money to support the work at no extra cost to you.
The presence of display ads, and your purchasing through my affiliate links helps keep this site alive in the long run for which I am very grateful.
What Beliefs and Ideas are Behind this Site regarding Health?
There are several beliefs and ideas that run in all content published on this site.
As technology (screens, mobiles, computers) becomes more prevalent in our lives, it is having drastic negative effects on our body. More time is spent sitting, being inactive and holding our bodies in sub-optimal positions.
There are a lot of people who go about their day in a tight, weak, achy and inflexible body, and the worst thing of all is that they aren't aware of how these things are affecting their day to day mood and productivity.
When your body is not in a good state it affects everything, particularly how much joy you can get out of everyday work, activities and life in general. If you want to improve your productivity, mood, optimism and joy in life then one simple way to do so is by working on your body.
By 'Working on your body' does not mean getting a six pack so you can feel good about yourself in front of people on the beach, but instead improving a number of things with a particular focus on:

Improving posture
Relieving chronic pain
Increasing flexibility by stretching and movement
Releasing tight muscles that are storing a lot of tension and pulling your body into uncomfortable and unnatural positions
Strengthening and/or activating muscles that are too weak and effecting proper functioning of the body
We believe that by focusing on these things you can dramatically change your body and mood for the better. Best of all these improvements can be done from your home without breaking the bank, nor necessarily having to join a gym or hiring a personal trainer.
There are of course many other extremely important facets that contribute to good health and mood such as diet, nutrition, sleep, rest and proper self-care (both physical and mental), and from time to time you may come across these type of articles.
Using products and tools (or what we call 'Body Gadgets') can help make the process of improving your posture and flexibility easier. We focus on reviewing the best tools to help you find the tools you need in order to meet these goals.
Our goal is to make Dr. Body Gadget as helpful a resource as possible and help your body reach its potential.
What's in it For You?
So why should you read Dr. Body Gadget? I would say the main reason is that the content is not created from an expert point of view.
I know that may sound strange, but not many experts, personal trainers and fitness professionals know what it is like to come from a sedentary background.
While they do have great knowledge many of them have always been healthy their whole life.
This site comes from the perspective of someone who is on the same journey as you.
That being said since I am not a medical professional, before trying anything on this site proceed with caution and evaluate for yourself if it is safe to do so.
However, you'll find this site is what you are looking for if you agree with the following statements,
You want to feel good in the body but currently feel tight and achy in the body due to too much inactivity.
You want better posture.
You want to strengthen weak muscles that have become 'shut off' because of underuse.
You are willing to get off your butt and become more active.
You are open to using tools, gears and gadgets to help your body feel less stressed, more flexible and healthier.
If you like the sound of these things, you are in the perfect place!
If you wish to contact me you can reach me via email at: [email protected]
Kian
Founder and Editor at Dr. BodyGadget